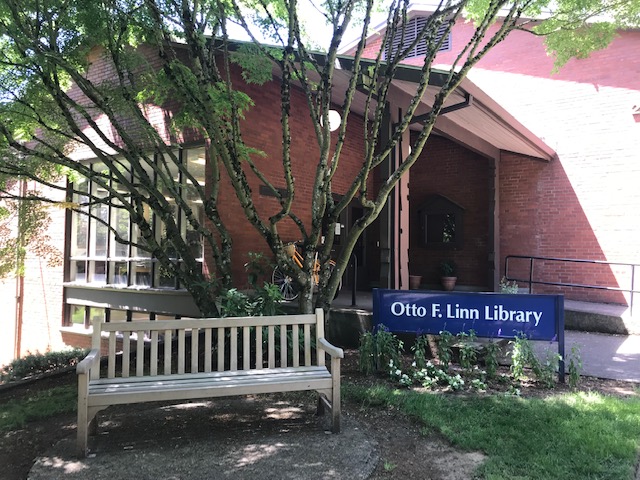 Warner Pacific University Library holds over 100,000 volumes with access to over 30 million additional volumes through its membership of the Orbis Cascade Alliance library consortium.
Though when it opened, Warner Pacific had humbler origins. The WPU Library began as part of the Pacific Bible College in 1937. In 1940, the library moved its mainly religious collections with the College to Portland, OR. With "large donations of books" by Lawrence E. Strobel, the collections increased to 6000 volumes by 1949. By 1954, the collections further increased by 4,000 volumes. 
In the same year, in 1954, faculty members and 275 students formed a "human chain" to ferry all 10,000 volumes from Irma Mouser's office in the A F Gray Administration Complex into the library's permanent building, named after Dr. Otto F. Linn.
Currently, the Warner Pacific University Library functions as a community meeting place for students, staff, and faculty – hosting events, loaning technology, providing research support, and offering tutoring services.