Print
The Library has two printer/copier options. You will use your WPU username and password to access the Copier. See below to learn how to add money to your printing account. If you have wireless printing set up, you can print from your laptop to one of these printers.
LIB Copier KM454 BW has the capacity to Print, Copy and Scan. It is located in the foyer of the Reading Room. B/W Copier is 10 cents per page.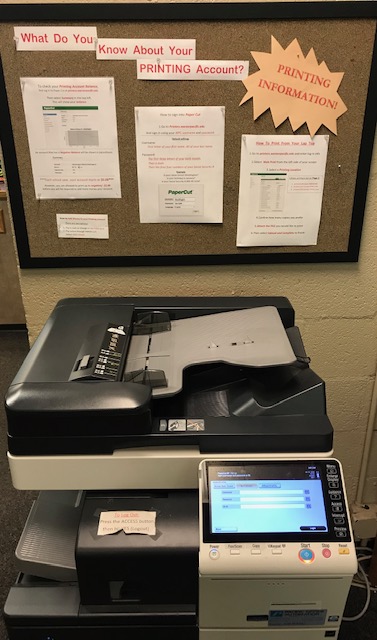 LIB Counter HP451 is Color/Black & White and has the capacity to Print only. It is located near the Front Desk. B/W printing is 6 cents per page. Color printing is 12 cents per page.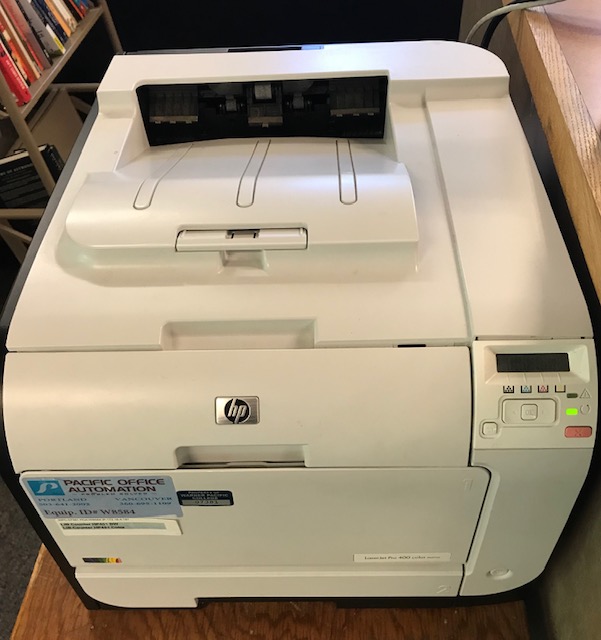 2 Ways to Pay for Printing
Add to Printing Account
1. To add money through your credit card
Enter WPU login and password
Click "Add Credit"
Select amount to add: $2.00, $5.00, $10.00
Click "Add value"
Pay with Paypal or Debit or Credit Card
2. Pay cash in person. Librarian will manually add funds into your printing account.
Scan
Scanning is free of cost.
To access scanner, use the photocopier (LIB Copier KM 454).
Send pdfs to your email.
Additional Support